Search found 237 matches
by mina

Sat Feb 06, 2016 10:21 am
Replies: 71
Views: 11906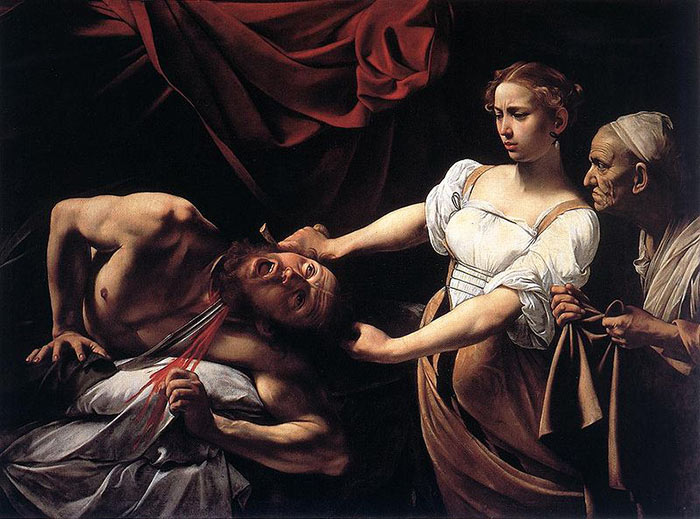 I love this one of Judith and Holopherne by Caravaggio
by mina

Mon Oct 19, 2015 3:43 am
Replies: 10
Views: 2937
Pumpkin and spice (but not too much) with a hint of fresh lavender.
Strong, you will only need a few drops.
by mina

Sun Oct 18, 2015 9:50 am
Replies: 4
Views: 1606
Fabienne managed to write a story in perfume. At first like the woman in the story this perfume seems innocent, herbal, fresh with an aromatherapy quality. But there is a sharp edge underneath like the chirurgical mask the woman wears. Then you have a second phase when the scent changes, the woman d...
by mina

Sun Oct 18, 2015 9:37 am
Topic: Kelpie
Replies: 5
Views: 2109
there is nothing about this blend which doesn't say Autumn. Rich and sharp at first, this one snuggles down to a purr on your skin. Bright and crispy apples, a wave of peaches and after a moment it snuggles into pumpkin, a light patchouli with a hint of apples and peach. Very autumnal, very very lo...
by mina

Sun Oct 18, 2015 9:29 am
Forum: Permanent Possets' Reviews
Topic: Zombie
Replies: 10
Views: 3369
Like I said woody, smoky, dark and sensual.
Like Boudicca said like incense but not incense. I don't really smell the marshmallow but I think it mellows the wood and makes this perfume so sensual.
by mina

Thu Oct 15, 2015 1:28 am
Replies: 51
Views: 9993
Tried kuchisake last night before sleeping. Much more complex that it seems. I have to try it again and do a full review. I think this one will change a lot depending on the person who wears it. Intriguing...
by mina

Wed Oct 14, 2015 3:24 pm
Replies: 51
Views: 9993
I just received my order. First impressions (in the bottle, I haven't tried anything yet) : Asmodeus: rich spicy pumpkin with a hint of something else but I don't smell the lavender. Jin : oriental peaches. Not fruity but really oriental. Lady hawke : woody, calming. Like walking into and expensive ...
by mina

Mon Aug 03, 2015 11:54 am
Replies: 7
Views: 2464
celandine wrote: - there will be a handful of people for whom it will be mad love because it's so unique.
I'm one of those people. Unique and beautiful.
by mina

Sun Aug 02, 2015 3:12 am
Replies: 4
Views: 2215
I second everything marisaviola said.

A very beautiful perfum, not a lot of throw but very long lasting, "delicate but strong" like Fabienne said.
by mina

Fri Jul 17, 2015 12:26 am
Forum: Permanent Possets' Reviews
Topic: Summer (Mucha)
Replies: 14
Views: 5128
The others have said it all.
One of the best carnation perfume I've ever smelled (and Fabienne makes wonderful carnation perfumes).